Pre-Order Robobuz© Bendway© now for only € 24.95 plus shipping

Note:

As this product is still in development, some details in packaging and toy mold may differ.

This Product is for Adult Collectors. It may contain sharp points, small parts that are choking hazards, and other elements that are not suitable for small children.
Latest pre-visualization: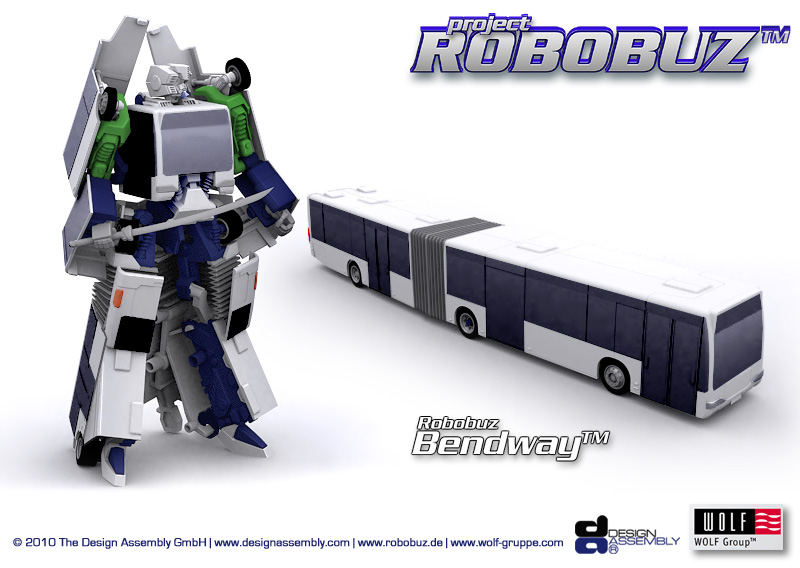 Use this form to pre-order your Robobuz© Toy Model for € 24.95 plus shipping:
We will ship internationally from Germany.
Shipment charges vary according to country of destination.
The Design Assembly GmbH will not share or sell your personal information.
Robobuz Wallpapers:
©2009-2010 The Design Assembly GmbH
Robobuz Toy production by Wolf Group and The Design Assembly GmbH
www.designassembly.com | www.cbg-live.com | www.wolf-gruppe.com | Imprint